Piglet adaptation during weaning: some physiological changes and energy metabolism consequences
Piglet adaptation during weaning: some physiological changes and energy metabolism consequences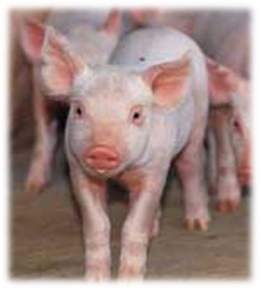 3rd International Symposium on Energy and Protein Metabolism and Nutrition. Parma, Italy 6-10 September 2010
Minuti A, Bomba L, Lizier M, Mazza R, Lucchini F, Rossi F, Paganini B, Ajmone Marsan P, Trevisi E.
Abstract
This study was conducted to investigate the cellular and physiological mechanisms of piglet stress response and adaptation to a risky diet (high starch) during the weaning period.
18 female piglets of similar age and weight were included in this study.
Six 28-day-old control piglets (CTRO) were slaughtered just before weaning, and the remaining 12 test piglets were moved in a new farm and slaughtered 6 days after transfer.
In the new farm, the piglets were fed a high starch diet (crude protein 21.9%; starch 43.6%; net energy 2595 kcal/kg on dry matter basis) without antibiotic addition (to increase the digestive disorder risk).
During weaning, several animals showed symptoms of digestive disorders together with ileal villous atrophy, indicating local inflammation and signals of systemic effects mediated by the liver.
Likely, the feed intake reduction and/or a severe impairment of the intestinal barrier function justified the reduction of nutrient absorption as indicated by differences in energy and protein metabolism and body weight losses.

Poster (1474,79 KB)